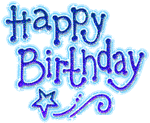 Good evening, sweeties!

Today is America's Birthday!
I may not be the most patriotic gal around, but I atleast appreciate living in a country where I can (pretty much) do what I want.

Of course I worked today, so I decided to have a festive outfit!

Sadly none of my coworkers had a themed outfit xD but i did get lots of compliments for mine~
Everything is offbrand and handmade

Tonight (regardless of this terrible weather) we're gonna be grilling, hanging with friends, and then going to watch fireworks!

I'm
really
excited to see the fireworks tonight -- they're always so beautiful! I'll have to bring an umbrella, but meh!
Anyone else have special plans for tonight? Or also super excited for fireworks?
I hope everyone has a wonderful 4th, regardless of what country you live in (or how the weather is)!

Till next time~
Chu~